Enggservices2india is leading outsourcing service provider located in Bangalore, India. With the state-of-the-art facility and skilled In-house staff we support customers across the globe with different industry vertical including Engineering and Manufacturing, Ecommerce and Retail, Architecture and Construction, Banking and Financial Services, Healthcare and Insurance, Media and Entertainment, Professional Services, IT and ITES,Telecom sector, Shipping and Logistics and many more. We believe that a goal without a Plan is impossible to make it success.
Our Methodology :

---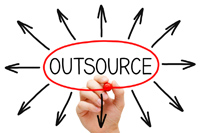 Study of scope of work
Completing Pilot/sample
Pricing and SLA
Project completion and Submission
Project Review and Closure
we always give more Importance in drafting the plan before execution of new projects. We execute pilot or sample to make sure customer knows we both are on right track and it builds confidence that a partner has expertise in domain and skills.
Enggservices2india offers cost effective, competitive and customized solutions to meet specific requirements of client across the globe with irrespective of services. We engage in different model of outsourcing, whether its Onshore outsourcing or Offshore outsourcing that will help your business grow and you can focus more on your core business.
We just don't work but our domain experts always analyze the scope for process improvement that will enable efficiency of the business process outsourcing.
Our domain experts are ready for your support always!!!