Technical Publication Services
---
Technical publication is one of the most important aspects of modern industries. We at Engineering Services India offer effective and efficient technical publication services to our clients who can be rest assured of getting the best possible service at the lowest possible cost from us. We know what our clients want at what point of time and so we have designed our services in such a way so that they can match the requirement of our clients. Over the last few years there has been a steady increase in the demand of quality technical publication and we are able to provide the best possible service in this regard.
Our technical publication services
Our experts are trained enough to handle different kinds of projects. The blend of expertise and experience makes us one of the most favored service providers when it comes to technical publication services.
Our services include :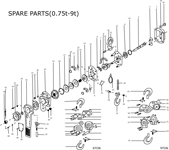 Text Authoring
Technical Illustrations
Parts Authoring
Animations and CBTs or E-learning
Text Authoring Services
In Text Authoring we provide services including design documentation, program documentation, test facility planning manual, ground equipments operating manuals, illustrated tools and equipment manuals, trouble shooting case studies, warranty manuals, preparation of electrical narratives, software tools users guide, repair procedures development, installation manuals, shop floor manuals, standard practices manuals, flight manuals, service bulletins, data modules that comply with S1000D and revision and creation of operation, training and user manuals for different industries.
Technical Illustration Services
Our services in Technical Illustration include: 2D illustration, isometric illustrations, orthographic illustrations, illustration color rendering, hot spot creation, schematics, wiring diagrams and trimetric illustrations. Our experts take proper care while delivering these services so that clients can easily obtain what they want. Our technical publication services are designed to perfection and clients can rely on us in terms of quality as well as cost efficiency.
Animations, CBTs and E-learning Services
Our technical publication service in Parts Authoring include: aircraft illustrated parts catalog, engine parts catalog, creation of bill of materials, e-parts catalog, spare parts manual, consumables materials list, T files and provisioning of spare parts. Tailored for our clients' needs these services are the best in class and are available at a very nominal cost.
Parts Authoring Services
We also provide services in Animations, CBTs and E-learning. Our services in this field include 2D animations, 3D animations, audio and video visuals integration and editing, interactive electronic technical manuals, e-learning, CBTs and WBTs. We are aware of the fact that our clients are always in search of latest technologies when it comes to technical publishing and hence the service that we provide incorporates all the modern aspects in this field. We adapt to the latest changes and train our staff to use the latest technology.
100% Client Satisfaction
As we emphasize on client satisfaction we never compromise on the quality of our service. With a view to bring the best possible services to our clients we have designed our services in compliance with international standards. Our technical publication services are designed to match client requirements from every perspective. Our experts blend experience and expertise in order to bring the best possible services to our clients.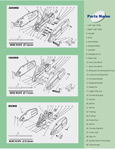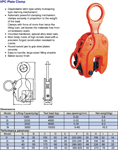 Our Prestigious Clients
---