2d Drafting Services
---
Why 2D Designs ?
Proper planning and designing is an essential part of building construction. Nowadays, with architects experimenting with shape and structure, it is more important than ever to draft a proper two dimensional design of the building before starting the construction work. 2d designing is confined not only to construction industry; it is used in almost all industrial sectors that regularly need to manufacture technical products. We at Engineering Services India are able to provide the best possible services in 2d designing by incorporating all the aspects of the designing process in our service.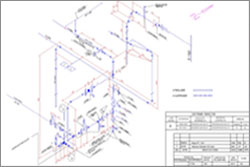 Making a two dimensional design is absolutely essential before starting the construction of a building or a product. The main advantage of a 2d design is that it helps users get a detailed idea about the layout and the structure of the product. Of late 2d designs are extensively used for Electrical wiring drawing and other sorts of drawings. We are aware of the requirement of our clients and hence are able to bring the latest and most effective services in this field. We emphasize on the quality of the service that we provide and so clients can rely on our services.
2D Designing at Engineering Services India
The experts at Engineering Services India are well trained and have years of experience in the field of 2d designs and hence are able to handle almost any sort of project. It is always our priority to bring the latest possible services to our clients so that they can always stay a step ahead of their competitors. Mechanical drawings and other sorts of 2D designs are the fields that we specialize in. you are sure to have the best possible service at the best possible price once you choose to avail our services. Our services are tailored to meet client specifications and we deliver the service according to specifications within a very short turnaround time. With years of experience in this field Engineering Services India is able to b ring the best and latest 2D designing services in the market.
Be it a construction drawing or any other type of drawing, we are able to deliver services in all sectors of 2D design. Our experts take a professional approach towards the process thus making it possible for our clients to get the right product at the right time. Since our inception we have emphasized on the necessity of providing good quality service to clients and so we never compromise on quality.
Our experts are trained to draft different kinds of P&ID drawings with exact specifications and scaling. Those who avail our services once develop a cordial professional relationship with our experts. Right from geometric dimensioning and tolerencing to 2D exploded views of an assembly, we are able to provide impeccable service in all fields of 2D designing.
Contact Engineering Services India for affordable and quality 2D drafting services.
For More Detail Follow ES2I Outsourcing Services Blog or Subscribe by Email:
Related Post: Outsource 2D Drafting Services to ES2I
Structural Drafting Services-Innovative and Useful 2D Drafting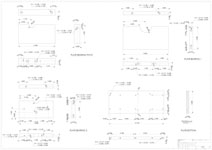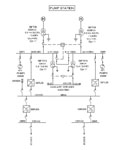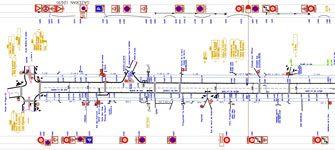 Our Prestigious Clients
---