Looking for Raster to Vector Conversion Experts?
---
If you are looking for high-quality Raster to Vector Conversion Services, you are at the right place. All you need to do is send us your artwork and our graphic experts will recreate them in a vector format for use in various printing needs. You can use our Vector images on Banners, Signage, Screen Printing and more. Moreover, Our Prices are genuine and staff friendly.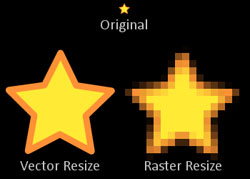 Professional Graphic Vectorization Services
We at Engineering Services India work to make the designing process easier through our raster to vector conversion services. Our services are designed to meet client requirements and we offer quality services to our clients at an affordable price. By Outsourcing this service to us, you can save extra money as well as valuable time. We offer effective and efficient image to vector format conversion services.
We know that each client has a different requirement and so we tailor our services to meet our client requirements. It has always been our priority to keep our clients satisfied through our service and so the services that we offer are of international quality. Our services are specially designed to suit the needs of engineering, architectural and construction fields. We are able to Transfer Raster Images and Paper Drawings to flawless CAD outputs.
Expert Team
Our experienced designers work with complete attention to detail, to give clients the best possible output. Our experts specialize in Autocad drawings and are qualified enough to handle all sorts of raster to vector conversion projects. Manual tracing is done by our creative experts when required to ensure the end result is high quality conversion. If you are in search of an effective raster to vector conversion service you can avail our services without a second thought. At Engineering Services India, our experts are qualified to work on different formats of images including TIFF, GIF, PICT, PDF, PCX, JPEG and IMG formats. Hence we would be able to serve to your requirements down to the last detail. Our Illustrator designs are the best in class as we use latest technologies.
Streamlined Work Process
We strongly believe in following the processes to ensure great. We analyze the project requirements in detail and accordingly determine project milestones and project delivery dates. We keep the clients updated at all times so that they know everything about work in progress. Customer satisfaction is our ultimate goal.
Large Number of Satisfied Clients
We have a large number of clients from all over the world which proves that we are able to provide the best possible services in the market. We have several clients who regularly outsource raster to vector conversion services for their art works to us. These include CAD and CAM users, architects, engineers, structural and plumbing engineers, home and house plan professionals, graphic design firms and GIS firms along with users. Contact us today for a no obligation quote!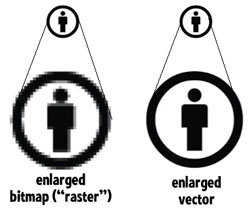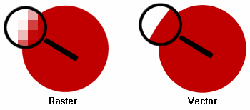 Our Prestigious Clients
---