Graphic Design Services
---
Graphic design services are important for all businesses irrespective of size. This is because with increasing competition all business are looking for ways to attract customers and thus designing of marketing collateral is gaining huge significance. Graphic designers are creative professionals who use their artistic skills and imagination to design marketing materials, emails, banners, logos and much more. At Engineering Services India, our experts are versatile in graphic design services and are able to produce quality designs within deadlines. We understand your needs and help in brand building through our creative design solutions.
Graphic Design Service Highlights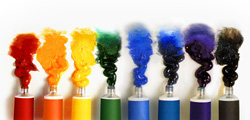 Our experts are trained enough to handle different types of graphic design projects with equal dexterity and provide the best possible services to our clients.
Our Graphic Design services include designing company logos. Just let us know your company details, objectives and marketing strategy and we will design a stunning looking logo to enhance your brand.
Marketing material is important to reach your target audience. We can design striking flyers, folders and brochures that will help you boost sales.
Our banner and ad design services ensure that you get the best returns.
We also design illustrations for books, websites and marketing material as per your need.
We are there to meet your exclusive graphic design needs. Be it about creating a corporate identity or be it about exclusive branding of your organization, our design layout is sure to meet your requirements.
Our designers are passionate about creating spectacular graphics to strengthen your marketing strategy and to establish your company brand. You can be rest assured of getting the best possible service once you choose to avail our design services.
Our designers ask for client's inputs and suggestions and modify the designs accordingly so that they please the client. For best results, we base our graphic design solutions on your marketing objectives.
We understand that graphic design is a creative process and only professionals with knowledge of graphic designing principles and design programs can do the job well. We hire only those who have a flair for creativity and required skill sets.
Sometimes words are not sufficient and the concept asks for a different form of expression. Our designers are here to give your thought a shape. Our experts are able to understand what would be best for a concept and work accordingly.
Since our inception we have emphasized on client satisfaction and it is always our priority to keep our clients happy through our services. We at Engineering Services India are dedicated towards bringing the best service at the most reasonable price to our clients.
Request for quote!
Anyone in need of graphic design service can outsource to us and we promise to deliver more than the expected. Send us your requirements and we will send you a no obligation quote.
Our Prestigious Clients
---